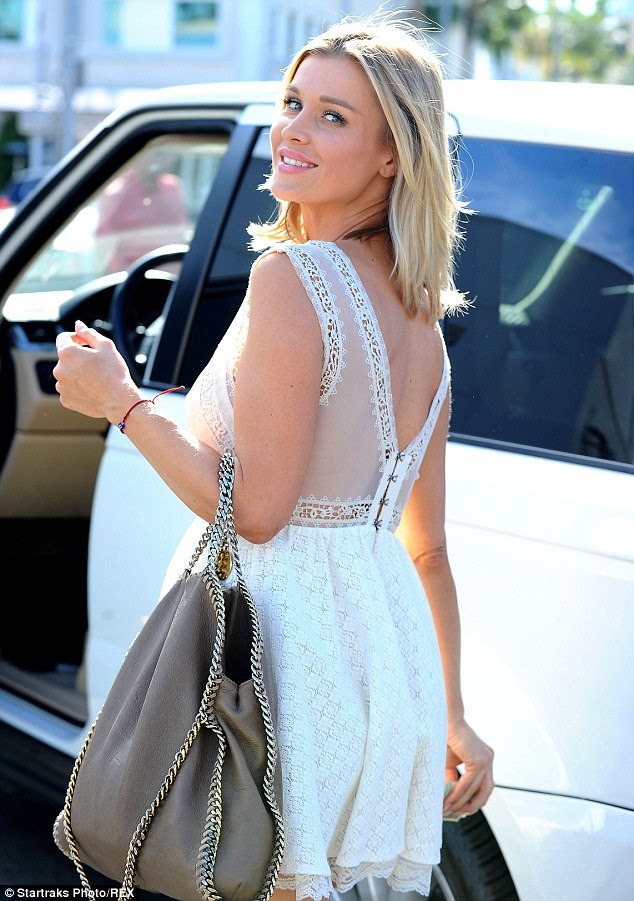 Joanna Krupa finally showed up looking stylish...for once heavens came to the rescue..lol Well,she surprised us all with this beautiful lace piece,I am more impressed, really!!
Did you all see the happy face on her, the bling bling and matching band, how about the classy nude peep-toe platform, and the all royal grey chain-strapped designer Stella McCartney handbag...choiii!!
All this trully gave her a more modest look.